First Trip!
Hello readers,
Thanks for checking up on my well-being!  What kind of parents gives a 1 month old access to the world like this?  (Chris and Van, that's who)  Please excuse the lack of Feng Shui-ness that you're seeing with my website.  The web-developing guru Matt Lee is busy with other kick-ass projects.  We'll get there soon!
Anywho, while I am busy becoming a sentient being, Chris and Van are planning their first trip to LV to get development underway!  They've got a massive agenda ahead of them including:
Meet design firm to figure out how I'll be dressed up for our patrons
Meet distribution companies to source ingredients for our mouth-watering menu (you'll have to check back to see what it'll look like!) and work on our beverage program of good old fashioned cocktails (hint hint) and the star of the show – magical bubbly, hoppy, floral, juicy, malty, citrusy, roasty, smokey, spicy, sweet, tart, golden, amber, or chocolatey liquids that's guaranteed to give you a warm fuzzy feeling inside (if it doesn't, then check your pulse you dead bastard) 
Meet POS vendor to reliably and accurately collect your contributions 😀 and track all the boring stuff
File permits and paperwork with the city! (more on this hot mess of a process in future posts)
Meet draft beer systems installer
If time permits, they'll get to go visit the LV Craft Beer community to give them an idea of the bad ass concept underway and start showing love to the local community!
If it looks like a ton of work to do, let me assure you that it is a shitload of work.  And that's the tip of the iceberg! 😆 They told me to tell you that it's alright though because they're working towards something very special!
Next time on:  Keeping up with the 595 Craft and Kitchen,  we show you what our spot looks like before the demo begins!  Also, you'll get to see Chris doing jazz hands: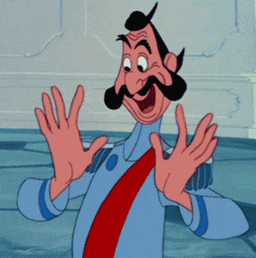 Til' next time peeps! 😎
---
---